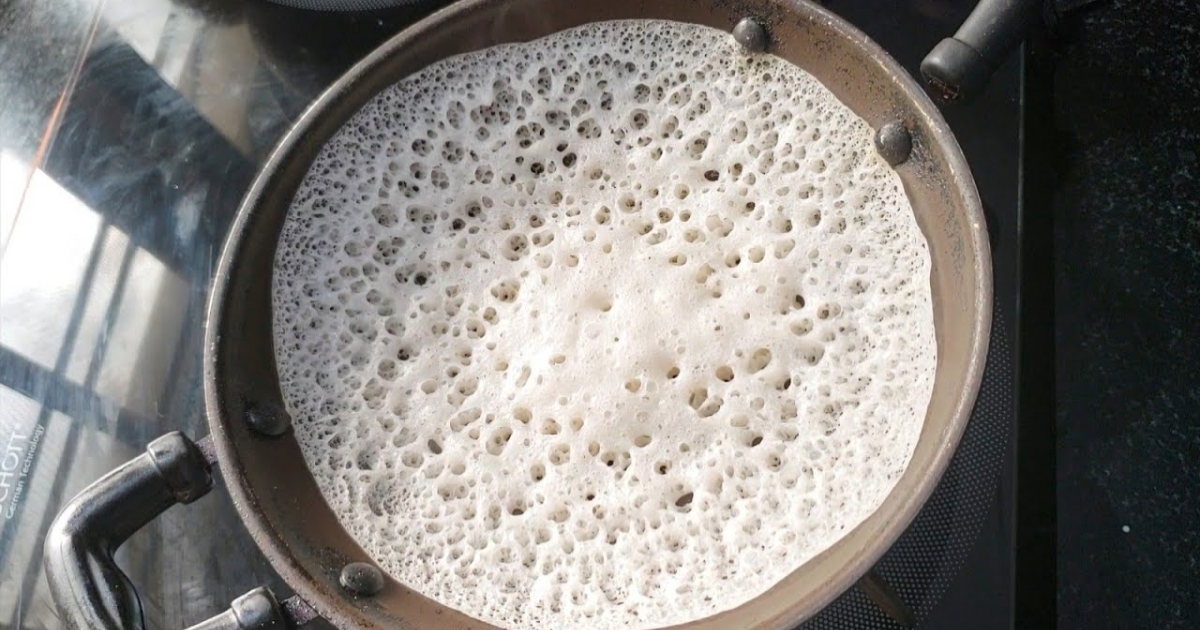 Soft Vellappam Recipe Without Yeast.!!

Vellappam in other words fried fermented rice pan cakes are popularly known as one of the most delicious breakfasts in southern India especially Kerala. Vellappam is also considered to be one of the most preferred and favorite breakfast dishes of Malayalees. Because it is very fluffy, yummy and lite weight dish that is served along with onion-tomato mashes, chutneys and different varieties of other curries such as Sambar, Black gram curry, Green peas curry etc. It is also included among the healthiest and nutritional breakfasts in southern India. Rice is the major ingredient in Vellapam.
Along with Rice , Yeast is another major ingredient which gives the texture, color and taste to the dish. Here we are going to introduce how to make Vellappam without using Yeast.Some people might not prefer the taste of yeast. So here is an easy tip to make soft Vellappam Without adding a single pinch of yeast.For making this soft Yeastless Vellappam, we require one and half cup of Idli rice soaked in water for 6 hours.Then you need 3/4 th tablespoon of Urad Dhal.Next we need 1 cup of grated coconut and 1/4 th cup of cooked rice.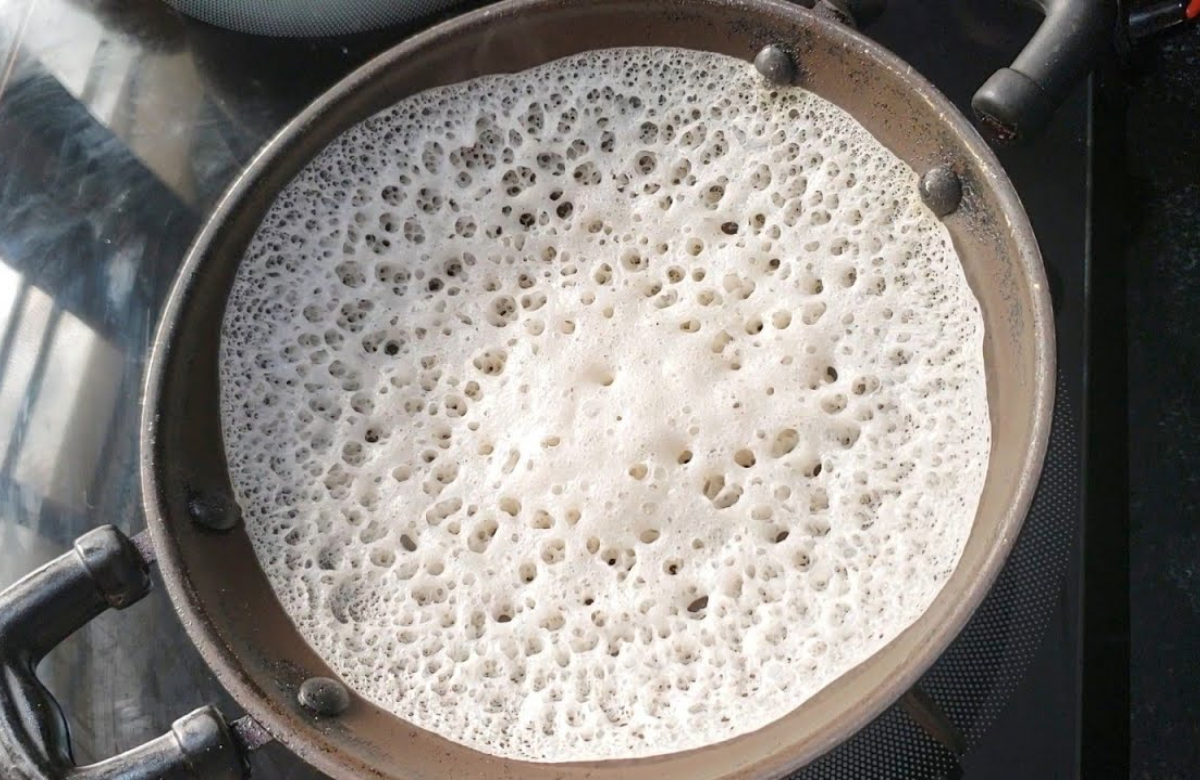 For preparing this super soft recipe we need to blend half of the soaked thin rice and Urad Dhal in a mixer grinder by adding little water.Make a smooth and fine paste out of it.Next add the grated coconut and cooked rice into the mixer grinder and blend them together too. Keep it aside for at least 10 hours to get the mixture fermented. After that add 2 tablespoon of sugar into the fermented rice mixture. Also add salt as per your taste. Mix them well and the mixture is ready.
Finally for preparing the Appam, We need to add 2 pinches of Baking Soda diluted in water into the Appam mix. Next Pour the mix into an iron pan or nonstick Appam pan. If it is an iron pan you need to apply little oil into the pan before pouring the mix otherwise the batter will get stick into the pan and unable to take the Appam from the pan after Cooking. After pouring the mix rotate the pan in a circular motion and place a lid on the to cover and cook the mix for 2-3 minutes.After that the Appam is ready to serve.For more details watch the video completely which is mentioned below. credit : Anu's Kitchen Recipes in Malayalam